About Us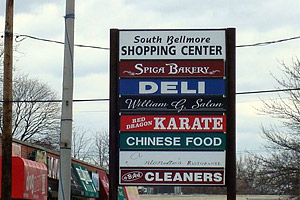 Petrakis Realty Group (PRG) has bought, sold and developed over $500 Million in shopping centers and strip malls primarily on Long Island, New York. PRG was started by three brothers that began acquiring real estate in the early 1990's. The firm owns and manages their current portfolio of over 100 properties. We are always actively seeking to purchase additional properties depending on market values, market cap rates and current financing rates and of course market outlook. Currently our focus is on triple net properties such as 7-Eleven and Dunkin Donuts, as well as strip malls at fair market cap rates on Long Island. Our goal is to acquire or develop a minimum of eight properties per calendar year, to date we have exceeded our own targets.
Bio:
Peter Petrakis
Peter Petrakis is directing our development and acquisitions division. He has organized and leads a staff of professionals in the pursuit of expanding and growing our portfolio of properties. Peter has built his career and reputation over the last 25 years in the real estate industry as a property owner, investor and principal of The Petrakis Realty Group, a privately held real estate development and construction company where he leverages his extensive professional experience overseeing various aspects of business development, operations and construction. Peter has negotiated and transacted for the purchase and sale of commercial assets of various types including but not limited to commercial shopping centers, free standing commercial properties and multi-family apartment buildings throughout the region. Peter has an intense understanding of property finance and has structured and closed a wide array of transactions including structuring debt and equity for acquisitions and dispositions of commercial assets and intricate financings for development projects with values totaling in the hundreds of millions of dollars. He has successfully negotiated wide-ranging commercial leasing transactions for all types of real property. Peter has established a track record for obtaining municipal approvals for difficult and complicated real estate development projects. He has an eye for project planning and development with a commitment to seeing his deals come to a successful closing.
James J. Petrakis
Mr. James J. Petrakis is the Chief Operating Officer of Petrakis Realty Group. As COO, he oversees the daily operations of the company's acquisition, development, strategic planning and financing activities. He also works with the company's leasing division to maximize efficiencies, leverage investment strategies and ensure the highest occupancy levels possible across the portfolio of properties. He has personally negotiated the leases and financing arrangements for residential, commercial retail and office space. In the area of finance, he has helped procure over $250,000,000 in acquisition, construction and refinance debt. James also is involved in the development, redevelopment and repositioning of the company's portfolio of retail properties. The company specializes in value-added properties that have unrealized potential, such as expansion rights or the need for re-tenanting.
James received his Bachelor of Science in Finance from New York University, Stern School of Business in 1991 and was awarded his Juris Doctor from St. John's University, School of Law in 1994. He is a member of the New York State Bar and admitted to both the Southern and Eastern Districts of the United States District Court.
Billy Petrakis
Billy Petrakis holds the position of Chief Financial Officer at PRG. In his capacity as CFO, he oversees all financial operations and reporting for the company. Billy coordinates financing for both property acquisition, as well as project development. He is responsible for the managing and financing of projects valued in excess of $200,000,000, consisting of office, retail, commercial, and residential properties.
Billy has been involved with the company since 1998, when he first began supervising new project development and investigating possibilities for future acquisitions. He continues to contribute to the company, by thoroughly assessing the financial benefits of each potential investment of the firm.